A Virtual Store
bookcrypt@comcast.net




PULPS FROM THE CRYPT!
Science Fiction, Fantasy, Horror, Mystery, Detective, and Adventure Pulps and Magazines scanned daily.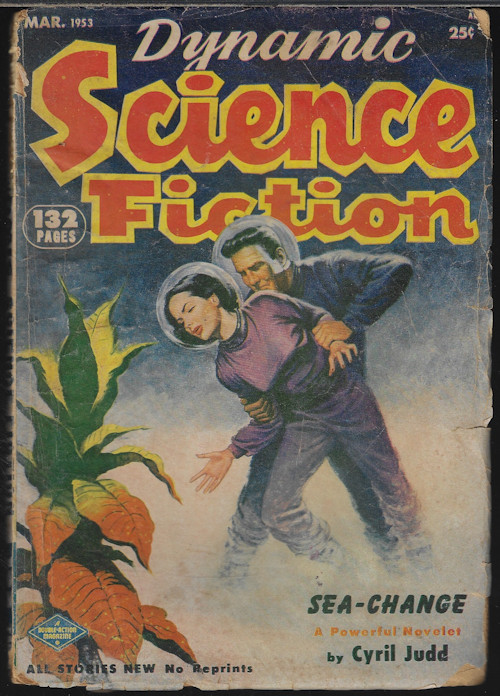 DAILY SCAN for 1/22/18:
FIGHT Stories Winter 1945 - Fight Stories; Vol. 8, No. 3. Pulp magazine. Cover art by George Gross for "Hit With Your Heart" (novel) by Duane Yarnell. Includes "Kid Cautious" (novelet) by Jack Lester; "Slugging Sailor" (novelet) by Jerry Tyler; "The Shanghaied Ruby" (novelet) by C. Hall Thompson; "Don't Call Me Yellow!" by Ed Lacy; "Winner Lose All" by John Starr. Feasures: "Famous Fights (Dempsey-Miske" by 'Old Timer'; "Joe Gans - The Brown Blizzard of Baltimore" by Jack Kofoed. Illustrated by Kiemle, N. Viscardi, Don Lynch, Murphy, and others.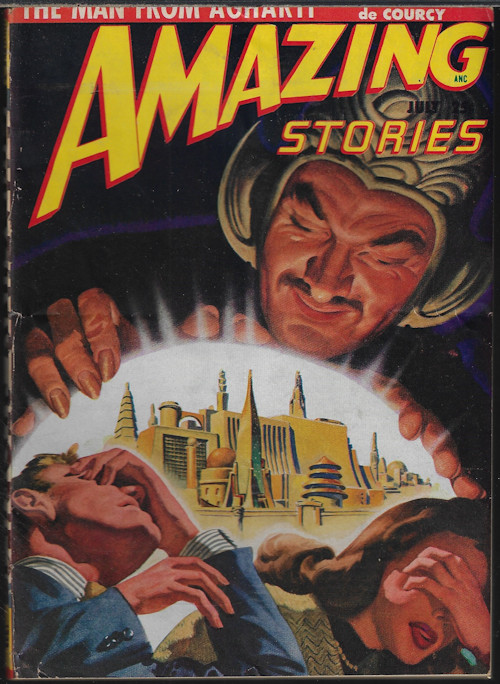 PREVIOUS SCAN
BLUE BOOK Mar. 1930 - McCall; Vol. 50, No. 5. Pulp magazine. Edited by Donald Kennicott. Cover art by Frank Hoban for "Tarzan at the Earth's Core" (serial) by Edgar Rice Buurroughs. Includes "The Hazardous Highway" (serial) by Frederick R. Bechdolt; "Reverse Gear" by Elliott White Springs; "The Master of the 'Steadfast" by Roy Norton; "Free Lances in Diplomacy" by Clarence Herbert New; "The Mole's Airplane" by Arthur K. Akers; "Wolf-dogs, Assorted" by Bertram Atkey; "In the Net" by Herbert L. McNary; "Dragoons of the Air" by Norman Hall; "The Secret of Silent Bayou" by Raymond S. Spears; "Moonlight Magic" by Bigelow Neal; "Mysteries of Today" by Culpeper Zandtt; "Hell's Angels Mascot" by Warren Hastings Miller; "The Stolen Stampede" (novelette) by Reginald Barker. Prize Stories of Real Experience: "Not Close Enough" by C. Edward Smith; "A RFebel in Camp" by Zeb Aylward; "Oil and Fire" by M. Gaskill; "Under the Logs" by Richard Hinman; "Tenderfoot's Treat" by D. L. Wilson. Illustrated by Frank Hoban, J. Fleming Gould, Everett Lowry, L. R. Gustavson, Lee Townsend, Paul Lehman, and Allen Moir Dean.