A Virtual Store
bookcrypt@comcast.net




PULPS FROM THE CRYPT!
Science Fiction, Fantasy, Horror, Mystery, Detective, and Adventure Pulps and Magazines scanned daily.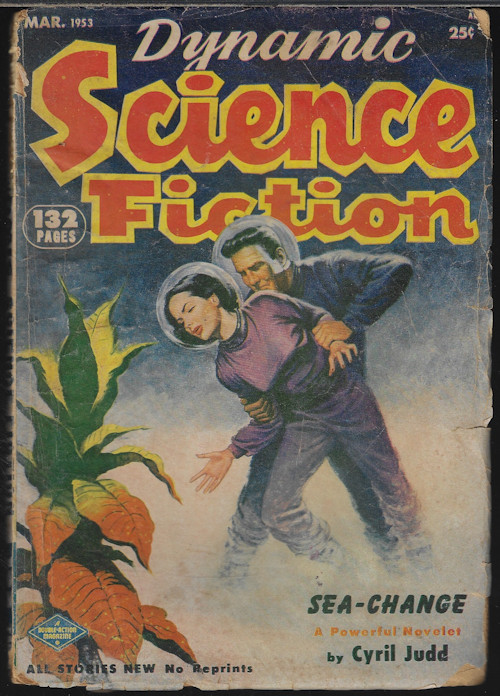 DAILY SCAN for 4/22-23/2017:
AMAZING Stories June 1937 - Teck; Vol. 11, No. 3. Pulp magazine. Edited by T. O'Conor Sloane, Ph.D. Cover art by Morey for "Murder by Atom" by Joseph Wm. Skidmore. Includes "Editorial: Elements"; "By Jove!" (pt. 3 of 3) by Walter Rose, L.D.S., R.C.S.; "The Company or the Weather" by Mile J. Breuer, M.D.; "The Crystalline Salvation" by George H. Scheer, B.Sc., E.E.; "Crawling Terrors" by Edmund Schueler; "Science Questinnaire"; "Discussions". Illustrated by Morey. Letters from Robert A. Madle and others.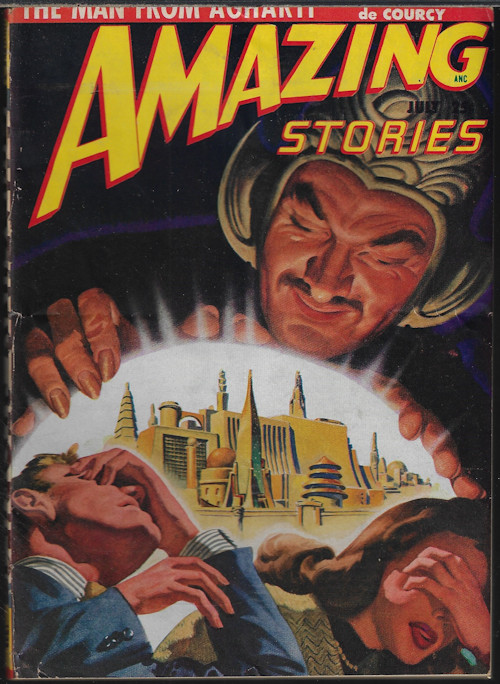 PREVIOUS SCAN
THRILLING RANCH Stories Fall 1950 - Standard Magazines; Vol. XLII, No. 1. Pulp magazine. Cover art by Kirk Wilson for "The Girl from the East" (novelet) by Roe Richmond. Includes "Love and the Cactus Kid" (novelet) by Louis L'Amour; "Bushwhack Town" (novelet; reprint) by Larry A. Harris; "The Tall Stranger" (novelet; reprint) by Edward Parrish Ware; "Posse Guns" (novelet; reprint) by Peter Dawson; "Hoofed Lightning" Harold F. Cruickshank; "Place for a Squatter" by Dupree Poe; "His Friend's Sister" by Norrell Gregory; "Romance Rides to Town" by Shirley H. Rose. features: "Around the Branding Fire"; "The Sheepman's Daughter" (Branding Fire Song) by Tex Brown; "Mollie Featherlegs" (true story) by Harold Preece. Illustrated by Dreany and others.