A Virtual Store
bookcrypt@comcast.net




PULPS FROM THE CRYPT!
Science Fiction, Fantasy, Horror, Mystery, Detective, and Adventure Pulps and Magazines scanned daily.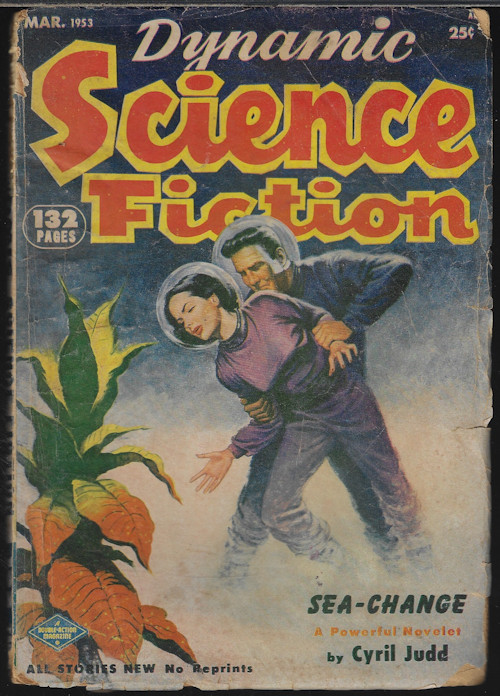 DAILY SCAN for 3/23/2017:
ADVENTURE Oct. 1947 - Popular Publications; Vol. 117, No. 6. Edited by kenneth S. White. Cover art by Peter Stevens for "Prairie Paddles" (pt. 1 of 3) by Carl B. Lane. Includes "Bahnhofstrasse 17" (novelette) by Dock Hogue; "Sierra Crossing" (novelette) by Andrew A. Caffrey; "The Devil on Apuru" (an off-the-trail story) by Will F. Jenkins (aka Murray Leinster); "Half Bronc" by Bennett Foster; "George and the Retriever" by Jim Kjelgaard; "Peace, It's Wonderful" by Durand Kiefer; "He Who Rides the Tiger" (conclusion) by James Norman; "Sorcerers of the Sands" (fact story) by Gladwell Richardson. Departments: "The Camp-Fire"; "Ask Adventure"; "As Adventure Experts"; "Lost Trails"; "The Trail Ahead." Illustrated by Frank Kramer, Pat Denman, Earl Eugene Mayan, Nick Eggenhofer, Hamilton Greene, Peter Kuhlhoff, John Meola, and L. Sterne Stevens.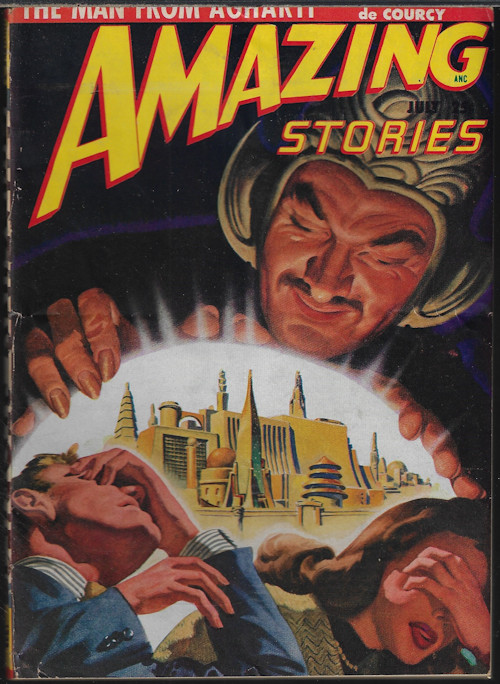 PREVIOUS SCAN
WEIRD TALES Nov. 1947 - Weird Tales; Vol. 40, No. 1. Pulp magazine. Edited by D. McIlwraith. Cover art by Matt Fox for "The Cheaters" (novelette) by Robert Bloch. Includes "The Inn by Doomsday Falls" (novelette) by Allison V. Harding; "The Last Adam and Eve" (novelette) by Bert David Ross; "The Ghost Walk" by Stephen Grendon [August Derleth]; "The Lens" by Mary Elizabeth Counselman; "Portrait in Moonlight" by Carl Jacobi; "Claire de Lune" (de Grandin series) by Seabury Quinn; "Castaway" by George Whitley. Verse: "Atlantis" by Stanton A. Coblentz; "The Steps in the Field" by Leah Bodine Drake. Features: "Weirdisms" by Lee Brown Coye. Illustrated by Fred Humiston, Lee Brown Coye, and Boris Dolgov. .