A Virtual Store
bookcrypt@comcast.net




PULPS FROM THE CRYPT!
Science Fiction, Fantasy, Horror, Mystery, Detective, and Adventure Pulps and Magazines scanned daily.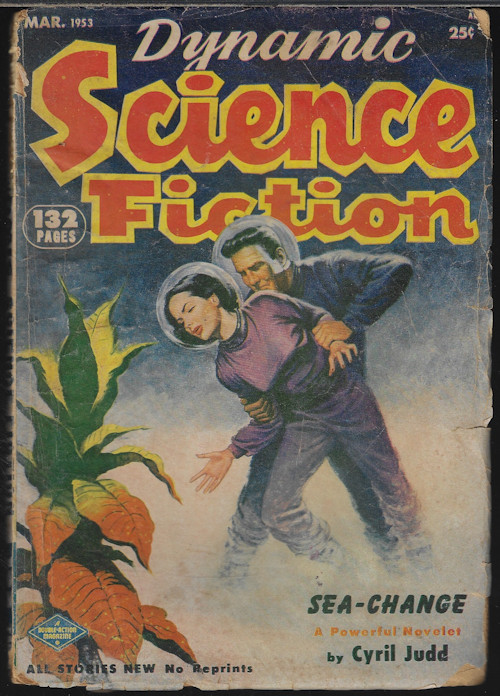 DAILY SCAN for 11/20/2017:
STARTLING Stories Mar. 1950 - Better Publications; Vol. 21, No. 1. Pulp magazine. [Edited by Sam Merwin, Jr.] Cover art is uncredited [Bergey] for "The Lady is a Witch" (novel) by Norman A. Daniels. Includes "Men Must Die" (novelet; reprint) by Ward Hawkins; "Encroachment" (novelet) by Raymond F. Jones; "The Sign and the Message" by Ted Powell; "Appointment in New Utrecht" by Matt Lee [Sam Merwin, Jr.]. Features: "The Ether Vibrates"; "Current Fan Publications"; "Science Fiction Bookshelf". Illustrated by Virgil Finlay, Astarita, and others. Letter from Betsy Curtis, Lin Carter, Calvin & Thomas Beck, and others.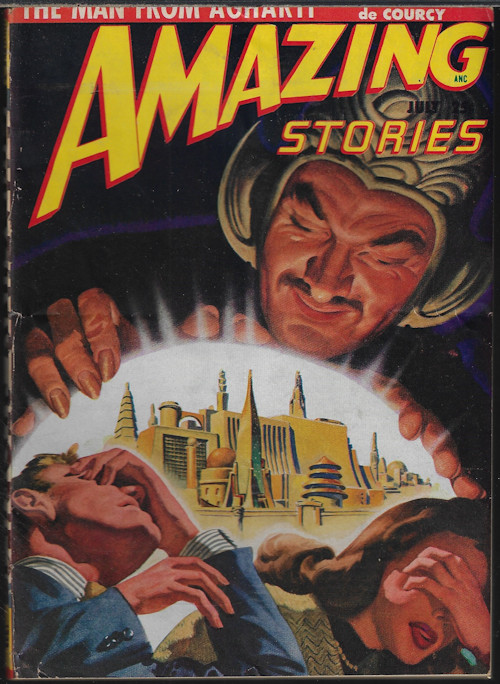 PREVIOUS SCAN
FAMOUS FANTASTIC MYSTERIES Feb. 1949 - All-Fiction Field; Vol. 10, No. 3. Pulp magazine. [Edited by Mary Gnaedinger.] Cover art by Lawrence. Includes "The Scarlet Plague" (novelette) by Jack London; "Angel Island" (novel) by Inez Haynes Gillmore. Brief bio of M. P. Shiel with art by Neil Austin. Illustrated by Lawrence and Leydenfrost.