A Virtual Store
bookcrypt@comcast.net




PULPS FROM THE CRYPT!
Science Fiction, Fantasy, Horror, Mystery, Detective, and Adventure Pulps and Magazines scanned daily.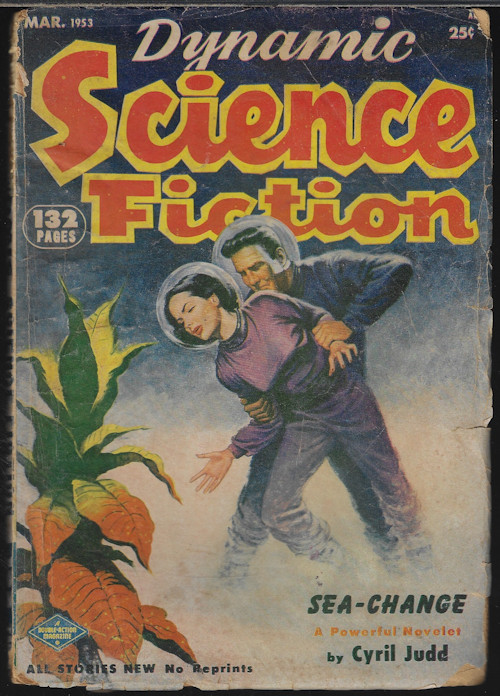 DAILY SCAN for 7/20/2017:
ALL-STORY DETECTIVE Apr. 1949 - Popular; Vol. 1, No. 2. Pulp magazine. Cover art is uncredited. Includes "The Widow Wouldn't Weep" (novel) by John D. MacDonald; "Chain-Gang Gun Moll" (novelette) by Bruce Cassiday; "Bullets for the Bride" (novelette) by Robert Martin; "Kickback for a Corpse" by Larry Holden; "Heads - You Die!" by Ed Barcelo; "Kill Me, Kate!" by Edward William Murphy; "Curse of the Blood-Red Rose" by Joseph W. Quinn. Features: "Your Honor, I'm Innocent!" by H. H.; "Poker for Blood" by The editor; "The Unrepentant Lady" by Harold Preece; "House of Sudden Silence" by H. Hassell Gross. Uncredited illustrations.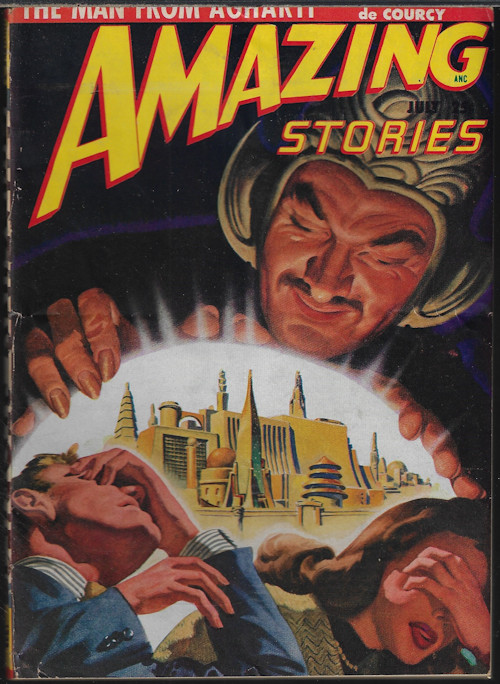 PREVIOUS SCAN
ARGOSY Weekly Sept. 16, 1939 - Munsey; Vol. 293, No. 3. Pulp magazine. [Edited by Chandler H. Whipple.] Cover art by Rudolph Belarski for "Remember Tomorrow" (pt. 1 of 6) by Theodore Roscoe. Includes "Senior Sleight-of-Hand" (novelet) by Richard Blaker; "Nightingale at Second" by John Wiggin; "Men of Daring: Grey & Howell - Deep Sea Champions" (true story in pictures) by Stookie Allen; "Puritan's Progress" (novelet) by Robert Carse; "River Rogues" (pt. 4 of 5) by Fred MacIsaac & C. W. Harkins; "Legends of the Legionaries" (picture story) by W. A. Windas; "Storm Over Claybank" by Philip Ketchum; "Dutch Courage" by George Masselman; "Hurricane Range" (conclusion) by Luke Short. Features: "Judgment Deferred" by Dr. Charles Ticknor Tolson; "Argonotes"; "Looking Ahead!"