A Virtual Store
Specializing in Rare, Used and Collectible Science Fiction, Fantasy and
Horror since 1997.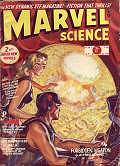 These items are new and in stock, direct from the publisher.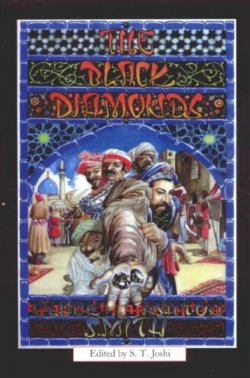 Click on Title to Order
The Shadow Out of Time: The Corrected Text By H. P. Lovecraft. Edited by S. T. Joshi and David E. Schultz 2001: ISBN 0-9673215-3-0: Pb: $15.00 The recent discovery of Lovecraft's handwritten manuscript allows readers to appreciate this magnificently cosmic story exactly as originally written. All previous editions of the story contain hundreds of serious errors. Leading Lovecraft scholars Joshi and Schultz have provided an exhaustive introduction and commentary on the story.


The Black Diamonds. By Clark Ashton Smith. Edited by S. T. Joshi. Illustrated by Jason C. Eckhardt. 2002: ISBN 0-9673215-2-2: Pb: $15.00. This fantasy/adventure, in the tradition of the Arabian Nights, is Clark Ashton Smith's only novel-length work. Recently found among Smith's papers at Brown University, the manuscript has never before been published.

PULPS! MAGAZINES! COMICS!
Discount comics! All comics, Silver and Bronze through Modern Age are priced below market value! Browse or search our growing inventory of SF, Horror, and Superhero pulps and comics. To search, instead of using an author's name, use the pulp, magazine or comic title in author field. Click "Find Pulps" (which also contains magazines) or "Find Comics" to begin browsing (items will be returned out of ABC order, with the last items cataloged, returned first), or scroll to bottom of comics list and select "Another Search" button for a specific search.




SCIENCE FICTION PULPS
HORROR AND DARK FANTASY PULPS
FANTASY PULPS
ADVENTURE PULPS
SF & FANTASY MAGAZINES
MARVEL COMICS
DC AND VERTIGO COMICS
SCIENCE FICTION COMICS

HOME PAGE