A Virtual Store since 1997
Dealers in Used, Rare and Collectible, Books, Pulps and Ephemera -
Specializing in Science Fiction, Fantasy and Horror from the age of the pulps, 1923-1956.

Whether you're a fan of Robert A. Heinlein, Agatha Christie, Rex Stout, Isaac Asimov, Edgar Rice Burroughs, Larry Niven, H. P. Lovecraft, Carter Brown, M. R. James, Richard S. Prather, Arthur Machen, Patricia Wentworth, Cornell Woolrich, or Dean Koontz; Asimov's, Fantasy & Science Fiction, Galaxy, or would really rather read an older pulp magazine, like Amazing Stories, Astounding, Startling, Doc Savage, Detective Tales, Weird tales, G-Men, or Thrilling Wonder . . . or perhaps a comic? Like Marvel's Fantastic Four, Avengers, or maybe some of the DC comics work by Jack Kirby? - If so, then you'll find something you like here. We have a substantial supply of Science Fiction, Fantasy & Horror books and pulps as well as Mystery, Detective and Adventure pulp magazines, books, digests, comics, and ephemera in our online catalog. We have more original pulps for sale than anyone else. See below for links to search our entire database, or check out our hotlinks of cool stuff, or check out the 'specials' link below which will take you to other browseable pulps and comics links. We are back on eBay! See our auctions. And if you're just looking for some great deals, here's our Cheap Reads (clearance items, most in the $1-$2 range). We also have begun stocking a number of new books by and about H. P. Lovecraft, Clark Ashton Smith, Lord Dunsany, Karl Edward Wagner, Manly Wade Wellman, William Hope Hodgson, A. Merritt, Robert E. Howard, Algernon Blackwood, and more - Please browse these New Books here.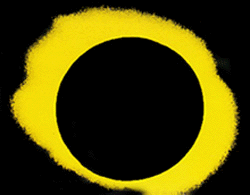 E-Mail the Crypt
We update our online catalog daily.
Check back soon for more goodies!





Copyright © 1997-2020 by Books from the Crypt, North Potomac, MD, USA. All Rights Reserved.